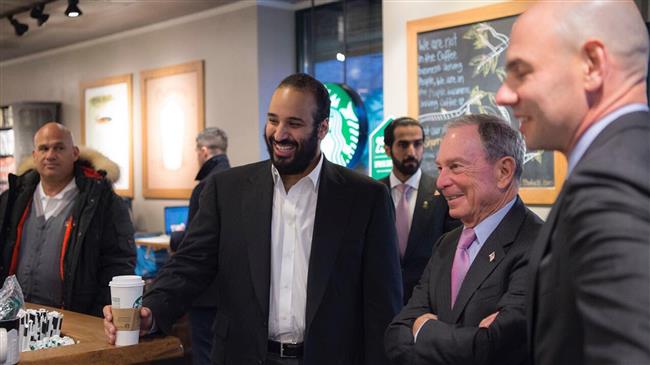 There are alot of interest we share with Israel:Saudi crown prince
YemenExtra
Y.A
Asked if he believes the Jewish people have a right to a nation state in at least part of their ancestral homeland, Mohammed bin Salman was quoted by U.S. magazine The Atlantic as saying:
"I believe the Palestinians and the Israelis have the right to have their own land. But we have to have a peace agreement to assure the stability for everyone and to have normal relations."
"There are a lot of interests we share with Israel and if there is peace, there would be a lot of interest between Israel and the Gulf Cooperation Council countries," Prince Mohammed added.
Israeli-Palestinian peace talks envisaging a Palestinian state alongside Israel have been frozen since 2014.
Saudi Arabia opened its air space for the first time to a commercial flight to Israel last month, which an Israeli official hailed as historic following two years of efforts.
In November, an Israeli cabinet member disclosed covert contacts with Saudi Arabia, a rare acknowledgment of long-rumoured secret dealings which Riyadh still denies.