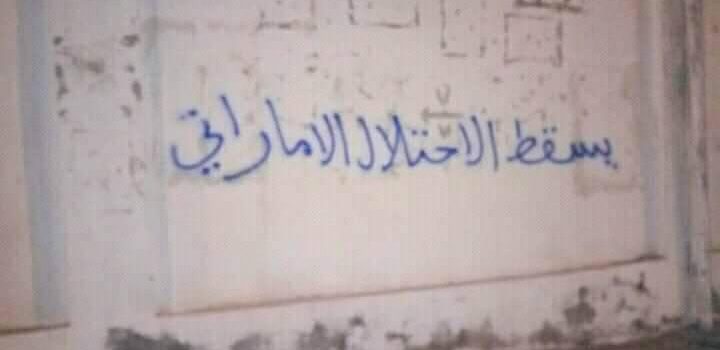 Dead body of a young man found in UAE-controlled Yemeni province
YemenExtra

Y.A
A number of citizens ,today, found the body of a young man who was killed in mysterious circumstances on a street in the city of Mukalla in Hadramout province in eastern Yemen.

According to a local source in Mukalla, the body of the young man, whose name was not identified, was lying next to the book tour in the area of ​​Al-Dais.

According to the source ,security agencies were informed, then it rushed to turn the body to a refrigerator in the city's hospitals.

It is noteworthy that such incidents, which are recorded under the unknown ,expanded dramatically in the province of Hadramout where the bodies of three youths were found in various incidents in the province , who were killed by unknown bullets over the past few days.

The eastern and southern regions under the control of the UAE-Saudi forces live in an overwhelming security chaos, unprecedented security chaos, and the control and spread of al-Qaeda elements, protected and supported by the Saudi-led coalition, backed by the US.