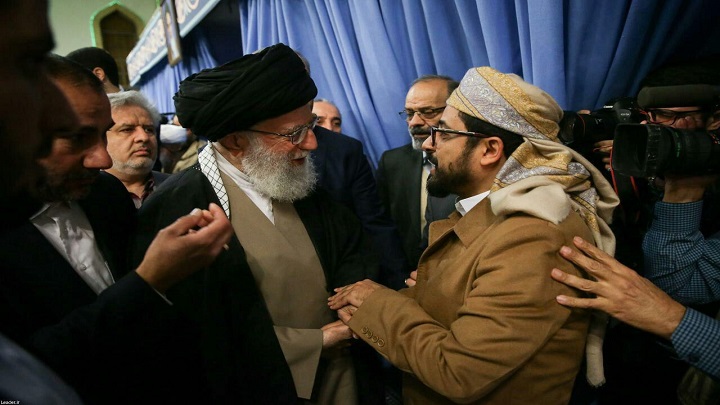 Sayyed Khamenei welcomes the head of the Yemeni delegation at the 32nd Islamic Unity Conference
YemenExtra
M.A.
A member of the Political Bureau of Ansar Allah, Ibrahim Al-Daylami, head of the Yemeni delegation participating in the 32nd International Islamic Unity Conference, exchanged with the Supreme Leader of the Islamic Revolution Ali Khamenei on issues related to the Arab and Islamic fields.
This took place as Khamenei was welcoming the delegations participating in the conference hosted by the Iranian capital Tehran.
Imam Khamenei pointed out in a speech to the heads of delegations participating in the conference that America in the region is weaker than it was 10 years ago and that Trump's humiliation of Saudi Arabia as a "milking cow" is an insult to the Islamic nations and peoples if Saudi Arabia is not bothered about it.
As for the aggression on Yemen, Sayyed Khamenei pointed out that victory will be an ally of the Yemenis, and that the Yemeni people have been bearing the brunt of the Saudi-backed attacks.
Ali Khamenei stressed that America's defeat in Yemen and Palestine is inevitable