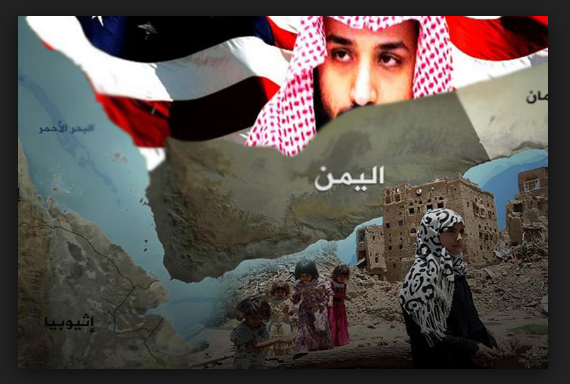 UN: 20 Million Yemenis Hungry, 250,000 Face Catastrophe
YemenExtra
SH.A.
Twenty million people in war-torn Yemen are hungry — a staggering 70 percent of the population and a 15 percent increase from last year — and for the first time 250,000 are facing "catastrophe," the U.N. humanitarian chief said.
Mark Lowcock said that for the first time, 250,000 Yemenis are in Phase 5 on the global scale for classifying the severity and magnitude of food insecurity and malnutrition — the severest level, defined as people facing "starvation, death and destitution."
Lowcock, the U.N. undersecretary-general for humanitarian affairs, said those 250,000 Yemenis facing "catastrophe" are overwhelmingly concentrated in four provinces "where the conflict is raging quite intensely" — Taiz, Saada, Hajja and Hodeida.
The only other country where anyone is in Phase 5 is South Sudan, with 25,000 people affected, he added.
Lowcock said there are also nearly 5 million Yemenis in Phase 4, which is defined as the "emergency" level, in which people suffer from severe hunger and "very high acute malnutrition and excess mortality" or an extreme loss of income that will lead to severe food shortages. He said these people live in 152 of Yemen's 333 districts, a sharp increase from 107 districts last year.
Saudi-led airstrikes have hit schools, hospitals and wedding parties and killed thousands of Yemeni civilians.
"There's millions of Yemenis who are hungry and sick and scared and desperate and starving, but they've all got one message and their message is that they're at the end of their tether and they want this war to stop," Lowcock confirmed.
Over 18,000 missile attacks on markets, hospitals and cultural centers by Riyadh and coalition partners UAE, Bahrain, Kuwait, Qatar, Egypt, Jordan, Morocco, Senegal and Sudan, the borders between the two belligerents remain largely unchanged.
UNHRC data indicates that at least 8 million of the nation's 28 million people require emergency food assistance immediately, while humanitarian workers in the nation have identified areas in which people are eating leaves to survive, as an estimated 2.3 million people in the country have been driven from their homes and are now refugees.
As the Saudi-led coalition disrupts supplies of food and other necessary items, including medical equipment, through the sea, land and air blockade.