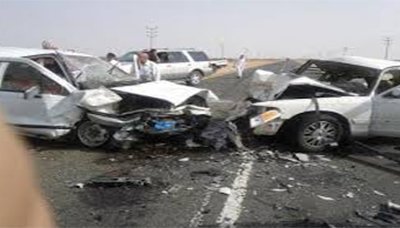 About 98 dead, 592 injured in traffic accidents during 2018 in Sana'a
YemenExtra
M.A.
The Sanaa' traffic announced in its report the death of 98 and injury of 592 in traffic accidents in the capital Sana'a during 2018.
According to the report, there are 366 accidents which resulted in 98 deaths and 592 injuries, including 366 critically injured.
General Manager of Traffic Ahmed Al-Qahoum said that the total material losses resulted amounted to 109,450 riyals.
The report also mentioned monitored traffic breaches that amounted to 5,149 violations.