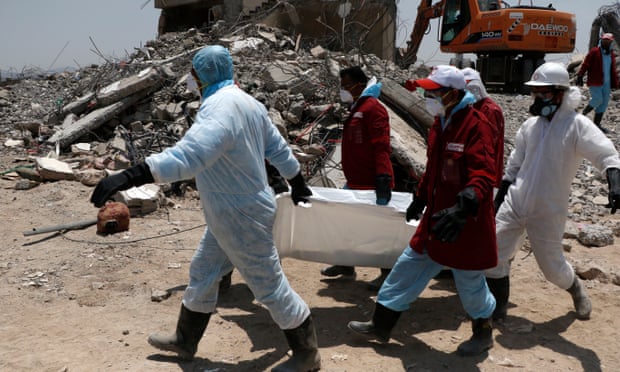 The Guardian: It's Time to Hold The US Accountable for War Crimes in Yemen
YemenExtra
M.A.
Since Saudi Arabia and its allies intervened in Yemen's civil war in March 2015, the United States gave its full support to a relentless air campaign where Saudi warplanes and bombs hit thousands of targets, including civilian sites and infrastructure, with impunity.
They have deliberately targeted civilians and Yemen's infrastructure since the war's early days – and US officials have recognized this and done little to stop it. A team of United Nations investigators, commissioned by the UN Human Rights Council, presented a devastating report in Geneva in early September detailing how the US, along with Britain and France, are likely complicit in war crimes in Yemen because of continued weapons sales and intelligence support.
If the council pursues an aggressive investigation based on the 274-page report, the world might finally see some accountability for war crimes committed in Yemen over the past five years. The report's authors submitted a secret list of individuals who may be responsible for war crimes to the UN human rights commissioner, Michelle Bachelet. The United Nations Development Programme issued a report warning that the death toll in Yemen could rise to 233,000 by the end of 2019 – far higher than previous estimates. That projection includes deaths from combat as well as 131,000 indirect deaths due to the lack of food, health crises such as a cholera epidemic, and damage to Yemen's infrastructure.
For its part, Saudi Arabia quickly invited American and UN experts to help investigate the attacks on its oil facilities. Ironically, Saudi officials have refused to cooperate with most international investigations of their actions in Yemen. The UN report documented how the Saudi-led coalition has killed thousands of civilians in airstrikes; intentionally starved Yemenis as a war tactic, and imposed a naval and air blockade on the country that has drastically limited deliveries of humanitarian aid.
One of the most persistent false arguments advanced by Trump administration officials against efforts to end US involvement in Yemen is that the Saudis need American support and training to prevent even more civilians deaths. But the latest UN report belies that argument, showing the Saudis have not done any credible investigations into their attacks on civilians or taken enough measures to minimize casualties, even with US and British training.
Despite the mounting evidence of war crimes, Trump still firmly supports Mohammed bin Salman, the ruthless Saudi crown prince who is an architect of the Yemen war. Since April, Trump has used his veto power four times to prevent Congress from withdrawing US military support and ending weapons sales to Saudi Arabia and its allies. Congress could not muster enough votes to override Trump's vetoes.
Source: The Guardian