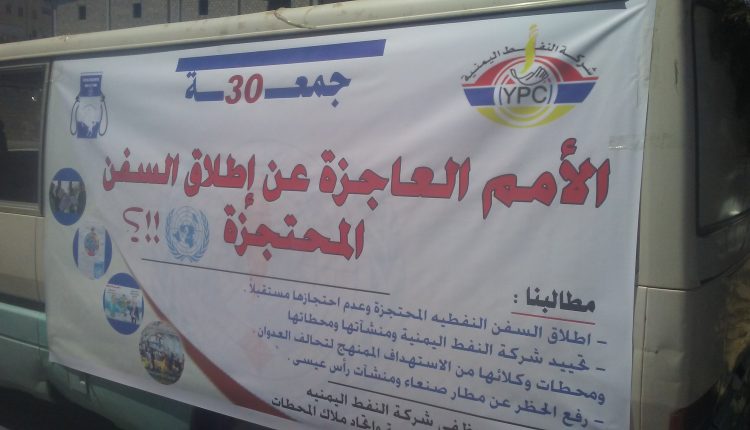 YPC Employees Protest in Front of UN Building in Sana'a
YemenExtra
M.A.
Yemen Petroleum Company employees continued to protest in front of the United Nations Office in the capital Sana'a for the 30th Friday, entitled" UN is unable to launch oil derivatives tankers".
The protesters put on the United Nation full responsibility of the disaster that will befall the Yemeni People as a result of the continued detention of oil derivatives ships and delaying their arrival at Hodeidah port.
The protesters condemned the siege on ports and airports. The statements renewed the United Nations demand to lift the siege imposed on Sana'a Airport and open the port of Hodeidah, the port of Salif and Ras Issa to oil, pharmaceutical and food vessels.