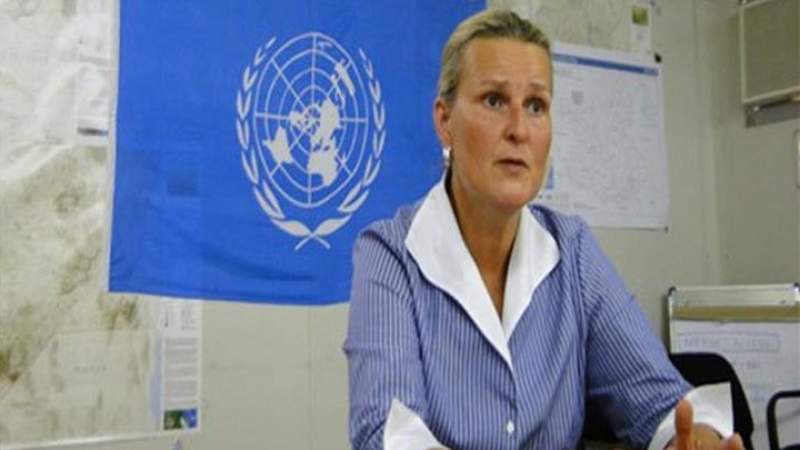 UN Coordinator Describes US-Saudi Crime in Al-Jawf as Terrible
YemenExtra
Lise Grande, the UN coordinator, denounced the terrible strikes that killed and wounded dozens of civilians including women and e.  "Under international humanitarian law, parties which resort to force are obligated to protect civilians," she said.
"Preliminary field reports indicate that on 15 February as many as 31 civilians were killed and 12 others injured in strikes that hit Al-Hayjah area in Al-Jawf governorate," the office of the UN humanitarian coordinator for Yemen said in a statement.
"Five years into this conflict and belligerents are still failing to uphold this responsibility. It's shocking."
The coalition conceded the "possibility of collateral damage" during a "search and rescue operation" at the site of the jet crash, which left the fate of its crew uncertain.
She expressed her condolences to the families of the martyrs, and her wishes for the speedy recovery of all the wounded from their injuries in these terrible raids.