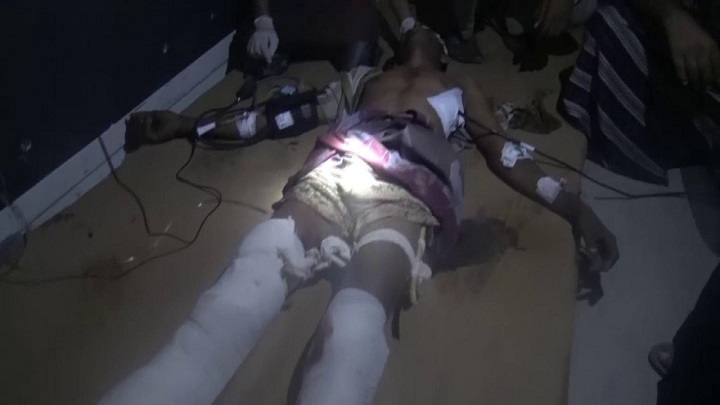 Saudi-Paid Militias Take the Lives of Two Children in Yemen's Taiz: Graphic
YemenExtra
M.A.
Two children, Waseem Ahmed Fatini and Nujeiba Ahmed Fatini, were killed after their house was targeted by the Saudi-paid militias in Al-Arish region based in Mawza'a District, western Taiz Province, resulting in the complete destruction of the house.
The attacks also lead to considerable damage as well as the injury of one, currently in a critical condition, local source told YemenExtra.
Moreover, the father of the killed lost his livestock, which provided a source of income while the country struggles with providing salaries for state employees.
This crime is added to a series of daily crimes committed by the Saudi-led coalition and its militias against the Yemenis in various provinces amid an international silence.